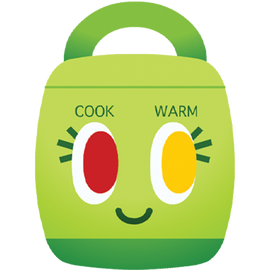 Kelly ★ onelani
2D/Flash Animator ⭐ Plush Designer
Plush commission FAQ
☆ Click here to subscribe to my plush commission mailing list! ☆1) Are you open for commissions right now?I am currently open for:plushes made with past patterns and embroidery files I've already designedCurrently closed until I open my commission form again! Join my mailing list if you want an email alert when it opens!2) What are the prices to commission a "Pita!" or Standee plush?Pita/Standee commissions usually go for $550-950+ plus shipping, depending on the request. Sometimes it can go lower if the request is really simple and then obviously higher if it's something more complex. How I calculate all comes down to, "How long do I think this will take me to make, from beginning to end" (and if I need to buy any extra materials, etc)3) How do I request a "Pita!" or Standee plush? How does the process work?Whenever I open up for commission requests, I give out a link to a Google form where you can then fill out and submit. I usually keep the application window open for a week so that everyone has a chance to send in a form.Make sure you have these ready for the commission form:URL link(s) to reference pictures of your requests (a front and back view, at the very least; the more, the merrier!)
pic of the face expression you desire
any mention of props, accessories
If you have a specific vision for your request, please be as detailed as possible
After I close the window for accepting request forms, I'll go over everyone's requests and I will answer everyone back. I'll then DM or email the people I picked out and will give them price quotes for their plush request. If I get a "Yes", then we move forward with payment and everything. If it's a "No", no worries, I will just move onto the next person.Payments are done with PayPal invoicing, all I would need is your PayPal email. I am fine with doing either payments as Full or Half-Now/Half-Later. Once everything is paid in full, we move forward from there. There is no time limit to send your payment, take all the time you need, but my one rule is is that I won't start on your plush until everything is paid for.4) Can I request my OC or [insert character/thing]? Do you only do anime requests?Yes! You are welcome to request whatever you want, within reason, of course.Anime-related requests are certainly my most popular but I'm honestly open to anything. For example, I've received plenty of requests in the past for characters from video games/movies/western-cartoons but then I have received a lot of "No"s from them after giving a price quote. So the fact that I get more "Yes"s with anime-related requests also plays part in it.I also love receiving OC requests! I actually don't get those very often so please don't be afraid to ask for those. To me, making a plush for someone's OC is no different than making a character from a franchise I'm not very familiar with.Anthropomorphic characters are OK, as well!5) I live outside the US, is asking for a commission still okay?Yes! I am fine with shipping outside the US as long as you're willing to pay extra for the international shipping cost.6) Hey! I love this Pita/Standee plush that someone else commissioned from you (via a Google form) a while back, can I ask for the exact same thing?Short answer, no.You can ask for maybe the same character BUT my rule is is that you have to ask for something that's different about it from the other commission (different face expression, outfit, way the hair looks, etc). My goal is to make sure each plush commission I do is very special and one-of-a-kind to the commissioner. I think that's only fair especially if the past commissioner put a lot of thought (and money) into making their commission possible.For example, I've made multiple "Pita!" Reigen plushes, including one for myself. I want to make sure mine remains one-of-a-kind so I ask that the person who also wants a "Pita!" Reigen that they ask for at least a different face expression.If it's something I've made before "for fun" or to be sold at a convention then those plushes are okay to ask for.7) What's the best way to contact you if I have a question?I prefer either Twitter DM (@kellyonelani) or email ([email protected])I have a Tumblr and Instagram but I don't check those often. I'm most active on Twitter and I always have my email open.8) I love your Aggretsuko plushes! Can I commission something from it?Sorry, I don't take commissions for Aggretsuko or anything by Sanrio. (Sanrio is against any fanmerch being sold, so I'd rather not go there.)In the past, I've made Aggretsuko plushes for fun and have done giveaway contests with them. So that is the most I can do. Thank you for understanding!9) I love your Mob Psycho 100 plushes! Can I commission something?Yes, since they fall into the category of "plushes made with past patterns and embroidery files I've already designed". BUT! If it's for a character I haven't made before or is a different version of someone, that is considered a special commission request then (see #3). You also cannot ask for a plush that was a past special commission (see #6).If you're interested in a Dimple/Ekubo plush, first off, there is an official plush and pillow available in the US for sale already, so I highly encourage you go buy and support those instead.If you're interested in a particular Mob Psycho 100 plush I've made in the past (I've made many different kinds) or have any questions regarding them, feel free to email or Twitter DM me, thanks!
---
Kelly Onelani Loftus2D-Flash Animator / Character Design - Library Rigger20+ years working in Flash - Available for work anytime![email protected]